RAREfest18: Science, techology & arts exhibition
December 1, 2018 @ 11:00 am

-

4:00 pm
RAREfest18! A first-of-its kind rare disease inspired festival conceived and brought to you by Cambridge Rare Disease Network (CRDN).
In Cambridge people come out in their droves to be dazzled and captivated by the annual Science Festival, it's Festival of Ideas, the treasured Literary Festival and new to the circuit, Brainfest. We figured you simply can't have too many festivals and it's about time we had one of our own.
 So, are you curious about the world? Are you fascinated by the wonders of medicine and science? Are you intrigued by how technology can make people's lives better? Do you like to learn about other people's lives and dispel some of the mystery? Then RAREfest18 is for you.
WHY ATTEND RAREfest18?
Free to attend, this 2 day festival is shaping up to be your winter highlight
Bring your friends, family and colleagues along to this exciting festival of hands-on science and technology exhibits, talks with experts and a rare film festival?
Don a lab coat and goggles, take a DNA taste test, peer down microscopes, play genetics games, meet actors and robots in the same room, test out virtual reality
Meet researchers, scientists, engineers, rare advocates and people involved in patient advocacy groups
Listen to talks with conference headsets, get involved, ask questions, dispel some of the myths
To find out more about Saturday's exhibitors, speakers and films visit the Cambridge Rare Disease Network website where you'll find more about the inspiration behind this new festival, meet the speakers, exhibitors and performers taking part, you can check out the short film showreel and meet the Cambridge Rare Disease Network team working behind the scenes. The full line-up is now available to view! You can also find information about our Cambridge Rarer Disease Network's related RAREsilutions poster competition for schools. We have created 3 'Challenge Films' which tell the story of a person affected by a rare condition who would like your help in creating a solution to an everyday problem they face. Can you help Vaila design a piece of fully accessible playground equipment for her daughter and all the other children in the village to enjoy? Or perhaps you can help Harsha design a device which would help her pull an airport trolley when she may also have her guide dog or cane to carry due to her rare form of blindness? The winning posters will be showcased at the exhibition.

                    Exhibitions…what's on?            Who's talking about what?        Film showreel coming soon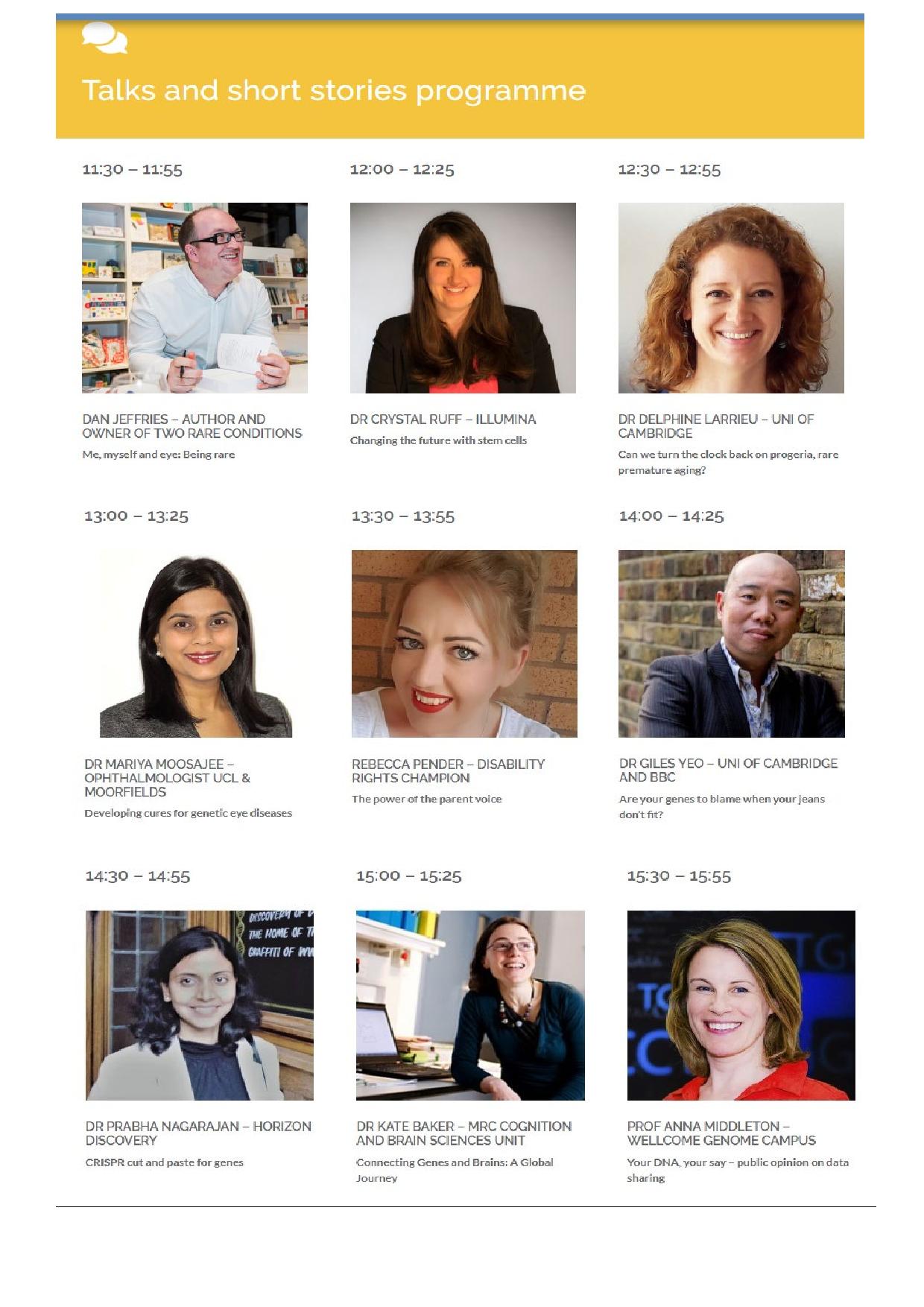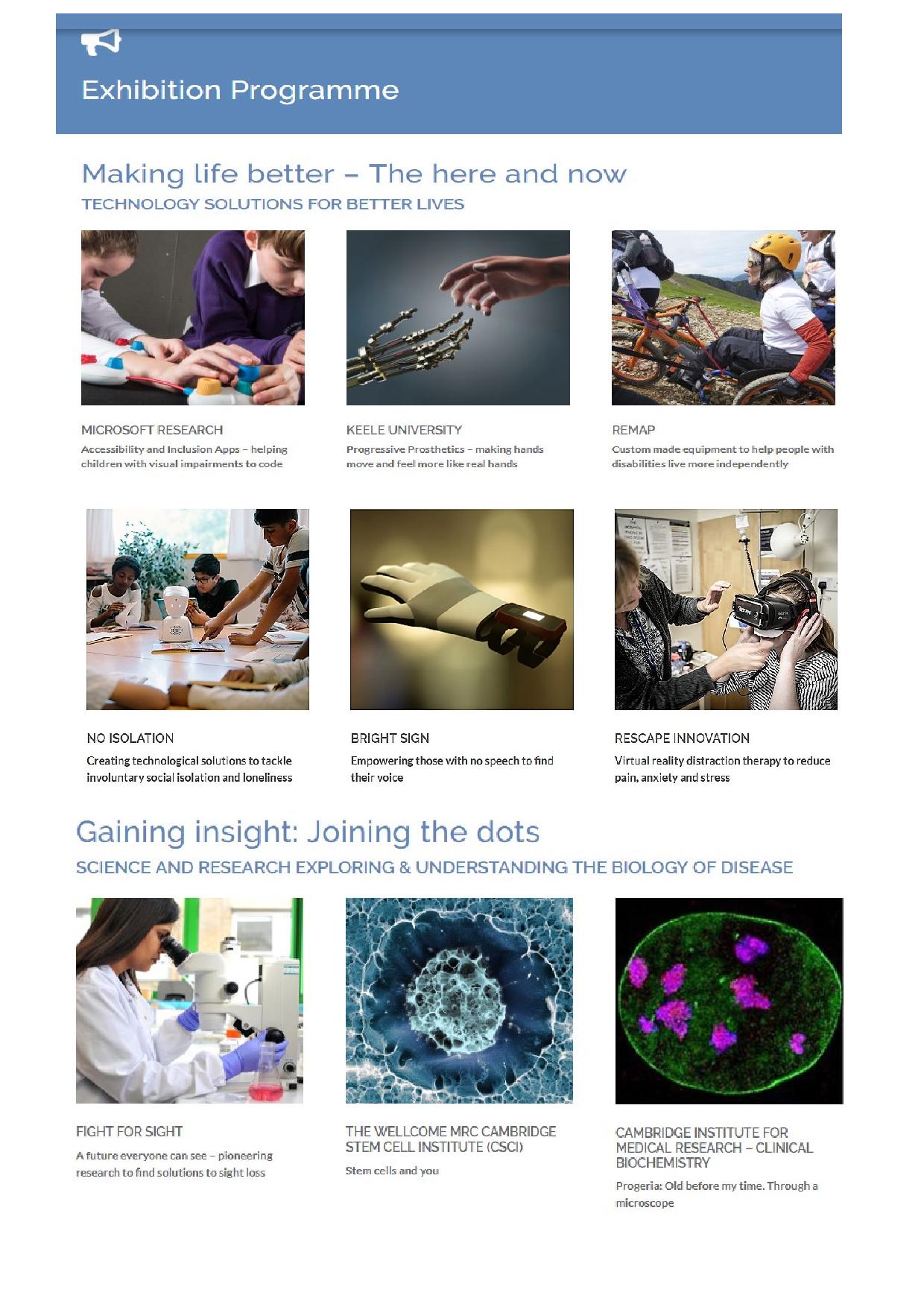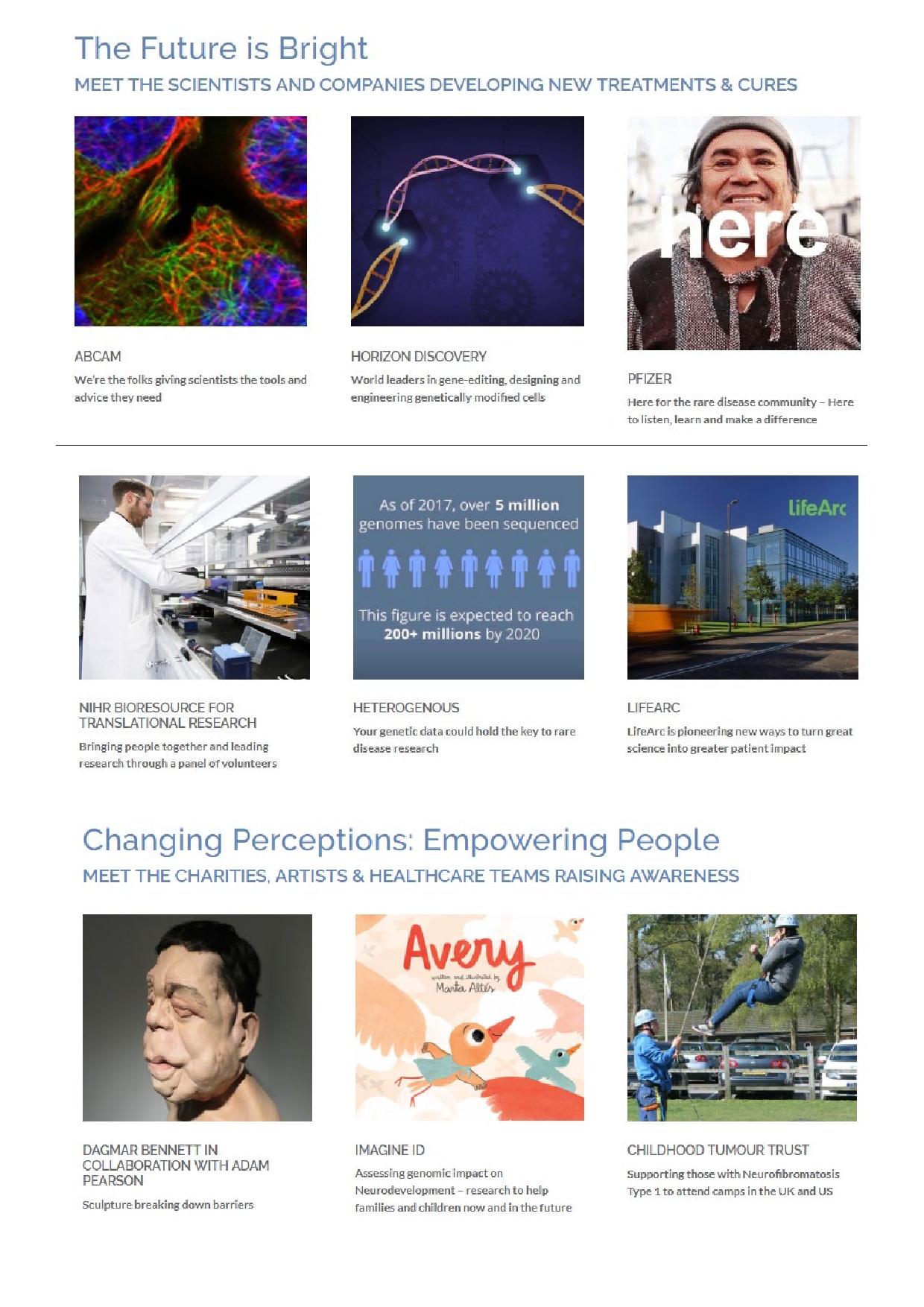 Come and enjoy the whole RAREfest experience. Tickets are also available (and must pre-booked as this is a seated event) for the RAREfest launch evening event featuring rare speakers who have achieved incredible feats, rare musicians and our Cambridge Rare Disease Network children's rare dance group, Unique Feet – a collective of 10 children with different rare conditions.

This RAREfest18 launch evening opens the festival bringing people with rare conditions to the Cambridge Guildhall stage to make you smile, laugh, feel motivated to act and leave filled with a healthy curiosity about this little-known area of science and life. Arrive early and stay late to enjoy a drink and socialise.
Confirmed performers with more in the pipeline…  see the RAREfest website for more details and the full agenda with performer bios https://www.camraredisease.org/rarefest 
Places must be booked in advance. Get your free ticket through the Cambridge Live website here https://www.cambridgelivetrust.co.uk/tickets/events/rarefest-launch-event-2018
Adam Pearson, actor (Under the Skin)  award-winning documentary and tv presenter and campaigner for disability rights will be 'in conversation' with Dagmar Bennett, a sculptor who has collaborated with Adam to create a hyper-realistic bust of him to raise awareness and prompt discussion about face equality. Adam lives with a rare condition called Neurobromatosis type 1.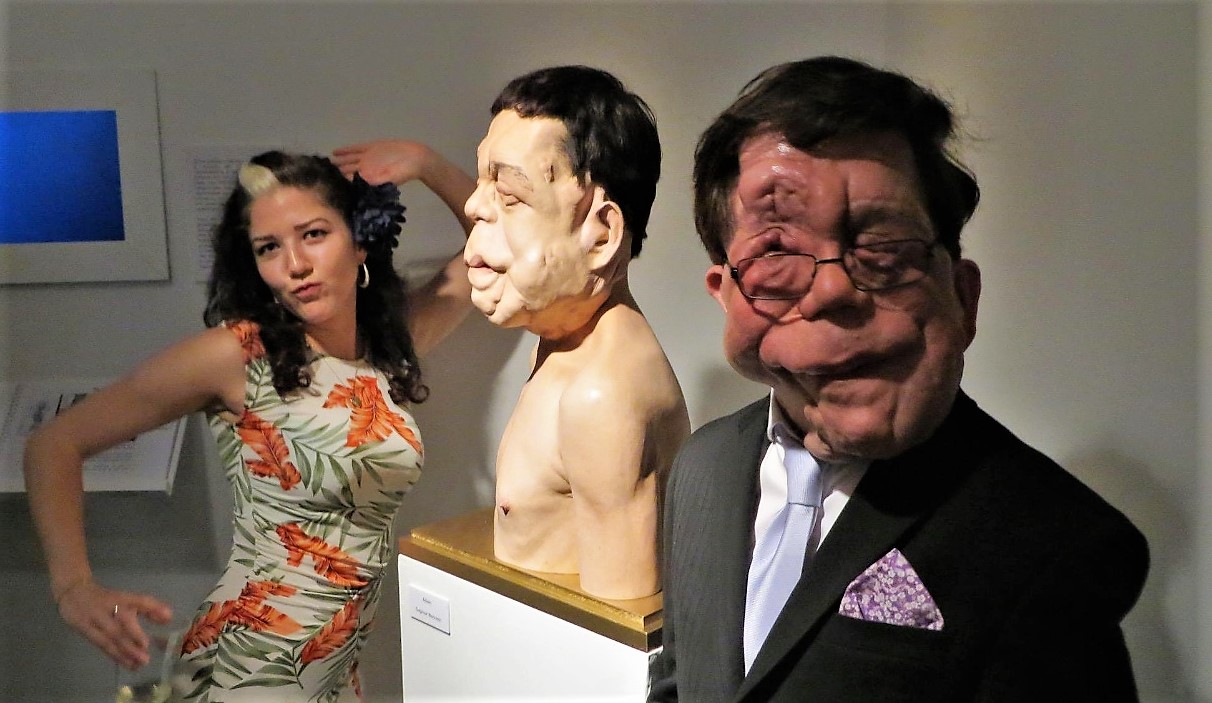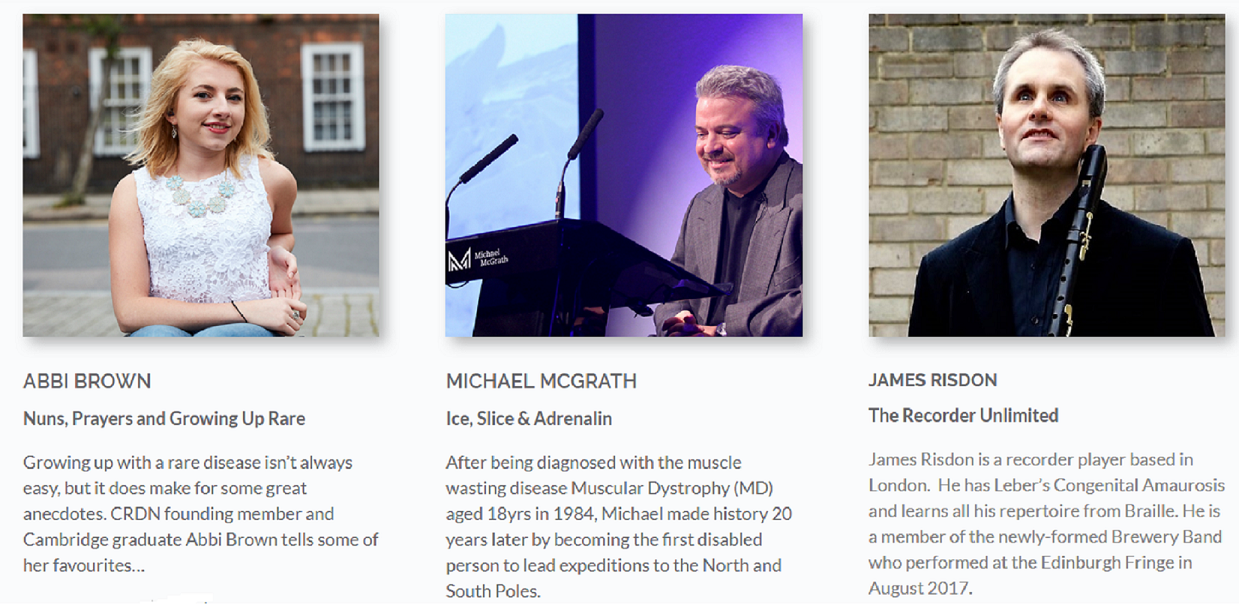 A huge thank you to our sponsors for supporting this event – we couldn't do it without you and your belief in our mission and vision.