Cambridge Rare Disease Day Rare-i-Tea Party 29 Feb 2020
February 29, 2020 @ 2:00 pm

-

5:00 pm

Free
Celebrate International Rare Disease Day with families and friends at CRDN's RARE-i-tea party!
Cambridge Rare Disease Network (CRDN) invite you to join us for tea and cakes in celebration of this year's extra rare Rare Disease Day which falls in a leap year on 29th Feb 2020.
We're delighted to be holding this friends and families event at the wonderful premises of Cambridge charity, Rowan Humberstone, which supports adults with disabilities through art and creation activities.
Get your FREE tickets here https://www.eventbrite.co.uk/e/cambridge-rare-disease-day-rare-i-tea-party-tickets-91776023557
WHO IS THE EVENT FOR?
Everyone! This is a public event, open to all – children, families, those affected by rare disease and those working with them, students, company representatives, scientists, healthcare professionals, friends of CRDN. All welcome.
WHAT'S ON?
There will be tea, coffee, soft drinks and cakes for sale.
Children can help us create a Rare Disease Day handprint collage in the art room or have their face painted!
There'll be information stands and some fun science games
Take time out to watch some rare disease inspired short films from our RAREfest18 event on a showreel
GETTING THERE & PARKING
Rowan Humberstone is set on a residential street sandwiched between Elizabeth Way Bridge and Chesterton Road. There is a residents parking scheme in the street but blue badge parking is fine and there is one disabled parking space outside the venue. At either end of Humberstone Rd there are metered parking places (metered until 5pm 50p per 30 mins).
If cycling or walking from town, Rowan is just over the Cutter Ferry Bridge from Midsummer Common and there are cycle racks outside. There are buses every 10 mins along Chesterton Road, a short walk away. See the map below to get your bearings.
HOW MUCH DOES IT COST?
Entrance is free although we encourage attendees to make an appropriate donation to help cover our venue and staffing costs. Refreshments will be on sale so please bring cash.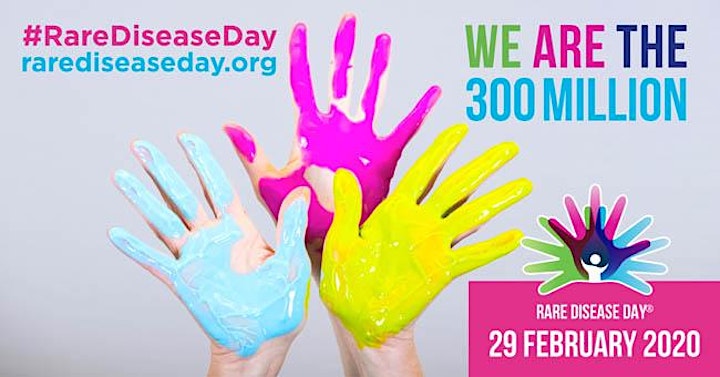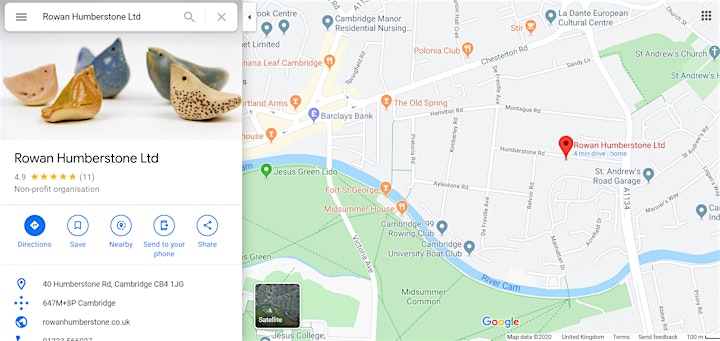 For more info on Rare Disease day see the official website https://www.rarediseaseday.org/
WHAT IS RARE DISEASE DAY?
Rare Disease Day takes place on the last day of February each year. The main objective of Rare Disease Day is to raise awareness amongst the general public and decision-makers about rare diseases and their impact on patients' lives. The campaign targets primarily the general public and also seeks to raise awareness amongst policy makers, public authorities, industry representatives, researchers, health professionals and anyone who has a genuine interest in rare diseases.
WHY MARK RARE DISEASE DAY?
Building awareness of rare diseases is so important because 1 in 20 people will live with a rare disease at some point  in their life. Despite this, there is no cure for the majority of rare diseases and many go undiagnosed. Rare Disease Day improves knowledge amongst the general public of rare diseases while encouraging researchers and decision makers to address the needs of those living with rare diseases.
WHO GETS INVOLVED IN RARE DISEASE DAY?
Rare Disease Day events are down to hundreds of patient organisations all over the world who work on a local and national level to raise awareness for the rare disease community in their countries.  Since Rare Disease Day was first launched by EURORDIS and its Council of National Alliances in 2008, thousands of events have taken place throughout the world reaching hundreds of thousands of people and resulting in a great deal of media coverage. We especially thank our official Rare Disease Day partners, the National Alliances. These are umbrella organisations who group together several rare disease organisations in a given country or region. Click on a logo of one of the National Alliances to go to their website.
WHERE IS RARE DISEASE DAY CELEBRATED?
The campaign started as a European event and has progressively become a world phenomenon, with the USA joining in 2009 and participation in over 100 countries all over the world in 2019. It's hoped even more will join in 2020. Some countries have decided to raise rare disease awareness further, for example, Spain declared 2013 as the National Year for Rare Diseases.
WHEN DOES RARE DISEASE DAY TAKE PLACE?
The first Rare Disease Day was celebrated in 2008 on 29 February, a 'rare' date that happens only once every four years. Ever since then, Rare Disease Day has taken place on the last day of February, a month known for having a 'rare' number of days.
At rarediseaseday.org you can find information about the thousands of events happening around the world on the last day of February. If you are planning an event, register your event details on the Post your Event page to get your event listed on the site!